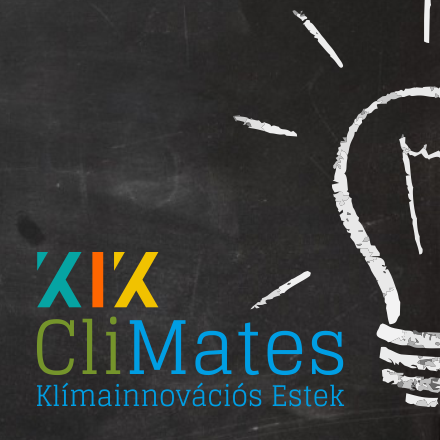 KIK CliMates - #climate#innovation#sustainibility meetup series by KIK 
The aim of the event series beyond building the community is to increase the transparency and improve the clarity of the climate innovation processes as well as awareness-raising and dissemination of information.
Register to our events
CliMates is free of charge for KIK members. (If you are not yet registered in Hungary's biggest, independent climate innovator's club, you can register for free HERE)
For non members, KIK CliMates tickets are 2000 HUF.
We offer our members:
an opportunity to introduce themselves to the community;
options to share their latest research and project results, events and other relevant information;
the quickest way to learn about Climate-KIC's new calls, programmes and initiatives;
professional feedback about their R&D ideas or projects, with project development opportunities for selected initiatives (fundraising, introduction to market or incubation programme).
If you are interested, register HERE! Membership is free of charge.
Our previous events
Check out our previous KIK events: 
CliMates #1 Waste management
CliMates #2 World Dinner - food and sustainability
CliMates #3 Sustainable mobility
CliMates #4 Reducing Foodwaste
CliMates #5 Sustainable City Solutions
CliMates #6 Climate Footprint Offsetting
CliMates #7 Sustainable Shopping
CliMates #8 The way of water with WWF
CliMates #9 Sustainable Household with MagNet Bank
About KIK
Our Climate Innovation Community (KIK) is an independent knowledge-sharing and networking platform, founded by Climate-KIC Central Hungarian region, run by Pannon Pro Innovations (PPIS). The Community is open for all climate innovation stakeholders in Hungary, i.e. experts, organisations and individuals interested in climate change and its economic implications.