The future is green. To get there we need massive amounts of green ideas. Ideas that are put into action, so they will reach massive amounts of people. Starting a business is the most powerful way to put ideas into action. Let the games begin.
We just kicked off the 2022 edition of our global green business ideas competition. We're now open for applications in more than 55 countries. The programme is 100% ONLINE.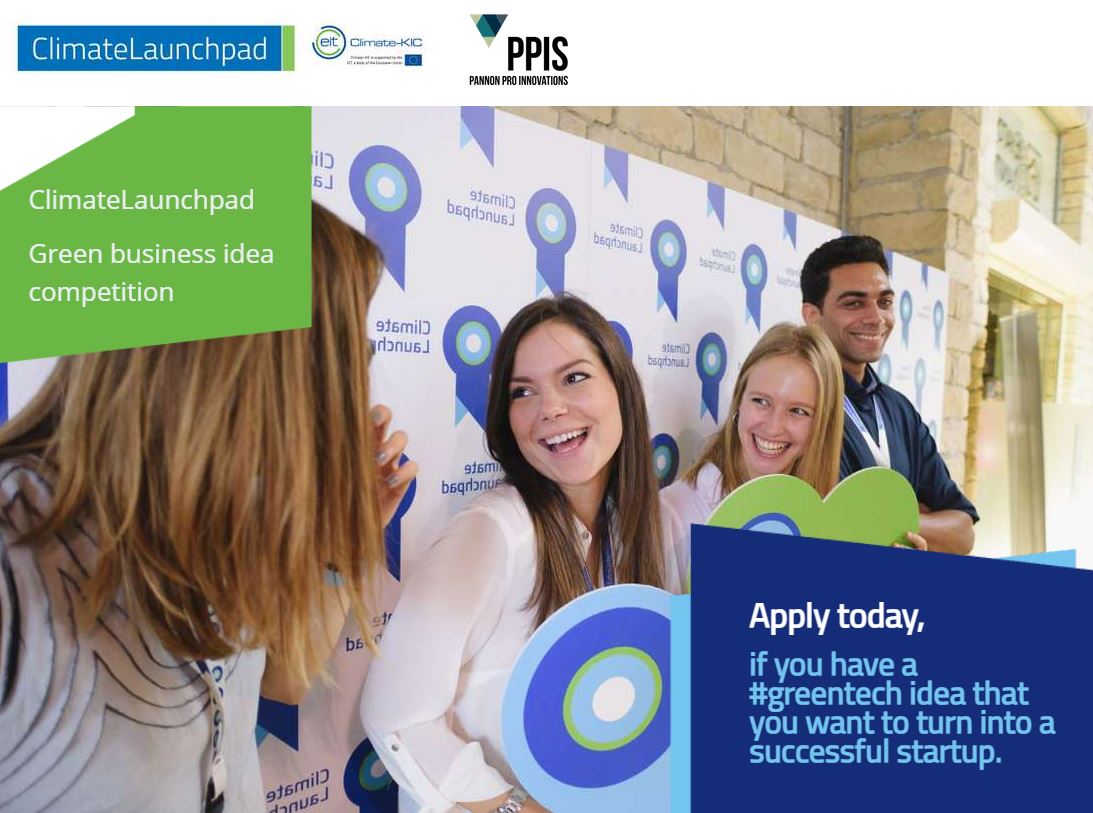 Who can join the competition?

if you want to make your idea a successful business, but have not yet sold products, solutions or prototypes on commercial terms
have no substantial revenue and have no grants or investments above € 200,000
you have not yet started a business, or have been a start-up for less than 12 months
you live in Hungary for the duration of the competition
you speak English fluently

you early stage cleantech idea fits into the following focus areas: renewable energy, energy efficiency, food and agriculture, water, transportation, industrial technology or any other way to tackle climate change

the team has at least two members

 

 

Application deadline: 31 May (midnight)
The programme
To enter the competition submit your idea or innovation with environmental impact. We'll help you fast track that idea into a business and bypass all possible pitfalls along the way. You'll learn how to get your idea funded and launched. Once you are selected to join ClimateLaunchpad, the online mini-course, Bootcamp and coaching sessions will help you develop your idea to a rock-solid plan. You will pitch this during your National Final and the Regional Finals. The winners of each Regional Final will go on to compete in the Global Grand Final. Even if your idea is on the back of a napkin, you're most welcome to join. There will be prizes at the Global Grand Final and what about the big prize? A bunch of new acquired skills & knowledge and networking opportunities to get your business thriving. 

7 reasons to join: 
Access to amazing online mini-course as preparation for the Bootcamp 
Our trainers will teach you at the English-speaking Bootcamp and coaching sessions what you need to know about jump-starting your business
You will learn about business model planning and pitch techniques
You will become part of an international greentech community
Prizes at the Global Grand Final
A bunch of new acquired skills & knowledge and networking opportunities to get your business thriving
...if you are among the 3 Hungarian finalists you can pitch on the international stage. 
Timeline - 100% online
Application deadline: 31 May 2022 
Announcement of result: Week of 6 June   
Online mini-course: Flexible until the Bootcamp
Bootcamp: 21 June (3PM-7PM), 24 June (3PM-7PM) and 25 June (9.00-1.30) 
6 group sessions: July-August (TBD)
National final: August (TBD)
Regional final: September (TBD)
Grand Final: October (TBD)
Application deadline: 31 May 2022 (midnight)
Fixing climate change, one start-up at a time
"Climate change is solvable. Not with one cure, we need - and there will be - thousands of big and small cures. That's why ClimateLaunchpad boosts aspiring green entrepreneurs to global success. We train them and give them international stage. Our mission? Fixing climate change, one start-up at a time." - Frans Nauta, ClimateLaunchpad Founder
In short: we believe the future is green. Here is how we'll get there.
Check out the video of our 2019 ClimateLaunchpad Global Grand Final
Downloadable files

climatelaunchpad_021_flyer.pdf