We take your idea seriously!
Apply to our program with your green idea and let's launch your successful #cleantech startup together!
In the Accelerator program, we work with dozens of innovators to improve their idea to a marketable and financially viable enterprise. This time our program is powered by KPMG who provides extra mentoring and professional expertise to our best startups. 
Climate-KIC runs the biggest and most successful cleantech incubation program of the continent at more than 12 European locations. The experiences and feedbacks we gained since the launching of the program in 2010, helped us to improve the training methodology. In these years the incubated startups gained more than €59 million external financial support in total.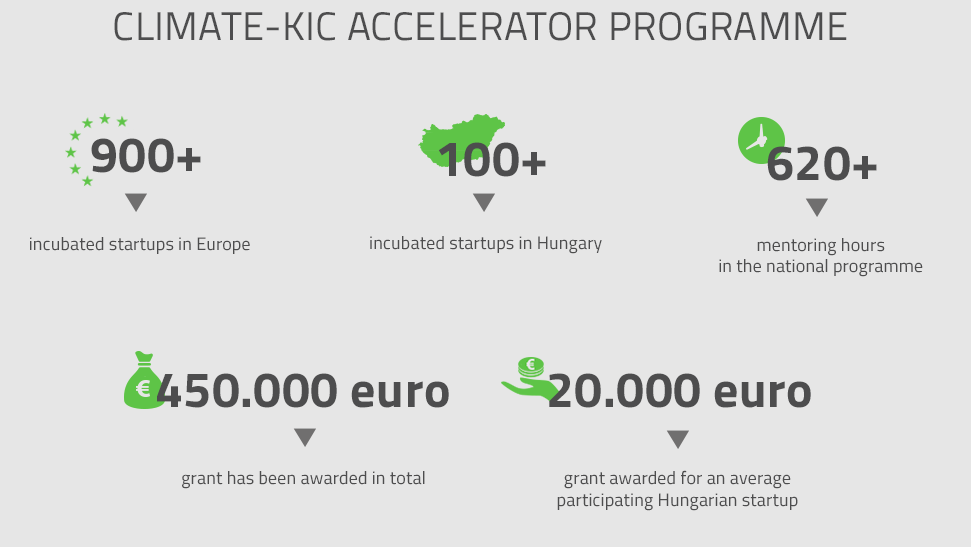 Now it's your turn!
In the 3 stages of the incubation program, we help you to create a business plan, to get to know the market operations and we teach you the possible ways of investor funding.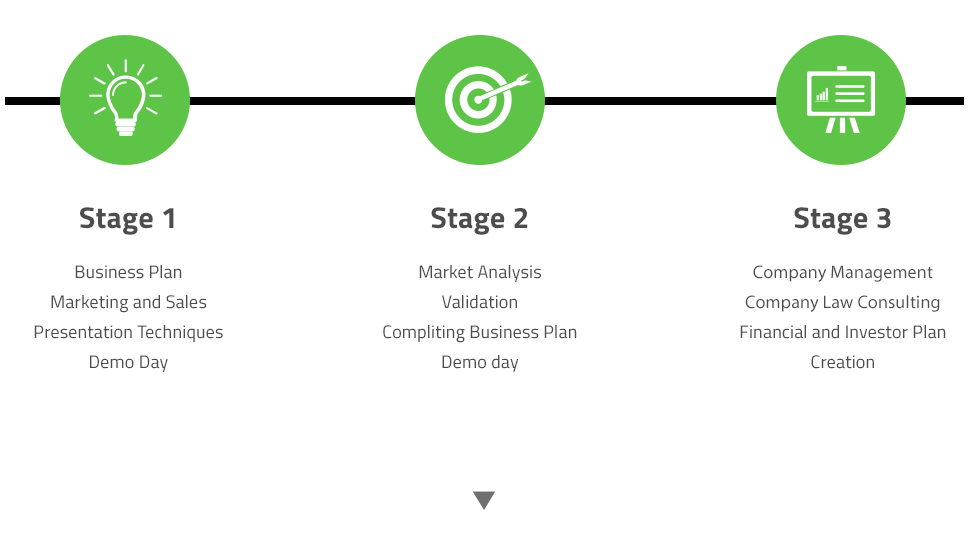 How can you improve your business in Stage1?
The first stage of the Accelerator is intended to help early-stage Startups refine and develop their specific USP and business model. Here the first prototype can be finalized and assistance is provided to obtain industry feedback. This stage critically provides access to more mature startups in later stages of the Accelerator as well as to expert coaching, 1-2-1 mentoring and workshops, the Climate-KIC European contacts network and events.
How can you improve your business in Stage2?
The second stage of the Accelerator helps move startups with a well-formulated business model to the next phase: validation and customer acquisition. Teams can now focus on acquiring their first customers and an iterative process of business model validation whilst receiving continuing support from expert coaches and mentors and participating in programme activities and workshops. These more mature startups will be able to display their ventures in several internal and external showcase events growing their individual network.
How can you improve your business in Stage3?
The third and final stage of the Accelerator prepares businesses for a future of investment rounds and scaling. Teams get continued access to our office and meeting spaces, as well as to all events, coaching, mentoring and workshops. Startups in this stage of the programme are supported in preparation for negotiations with potential investors and partners and can tap into a huge network of investor contacts and partners.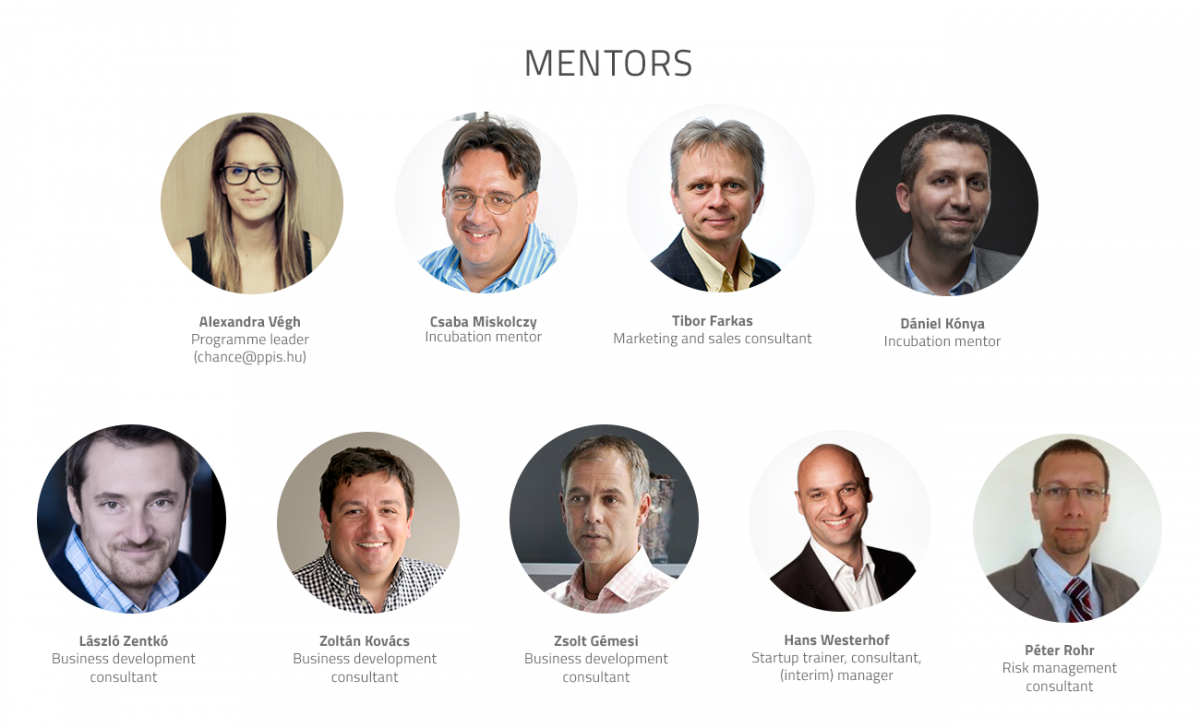 Be the best!
Startups who show great potential and perform successfully in the program can get €40,000 financial support.
Why should you apply to the Climate-KIC Accelerator programme?

• The most promising idea gets €40.000 grant.
• You can consult with and learn from the most experienced experts.
• You can spend 100% of the grant on developing your business idea, without paying a cent back.
• The success of your business is just your success, you do not have to share a piece of your company to participate the programme.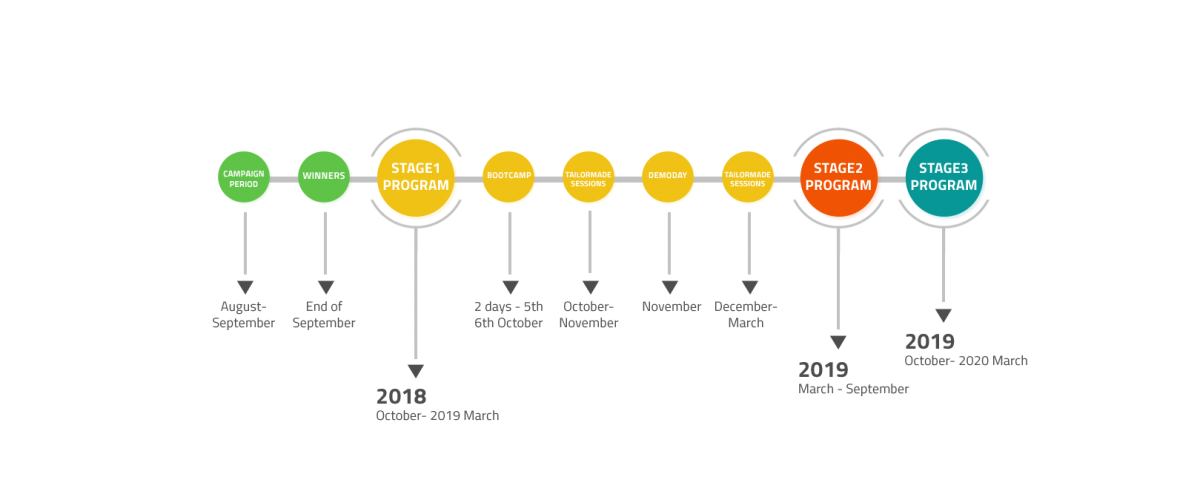 The steps of the application:
1. Click on the 'Apply' button below and give us the basic data of your idea and your team!
2. In few days, we send you a more detailed application form, which has to be filled out and sent to chance@ppis.hu.
3. If you need any help with the application, do not hesitate to ask help by e-mail. (alexandra.vegh@ppis.hu; cintia.sipos@ppis.hu)
Application deadline 28th February 2019
Downloadable files

call_for_application_eng_1.pdf
Start-ups in the programme